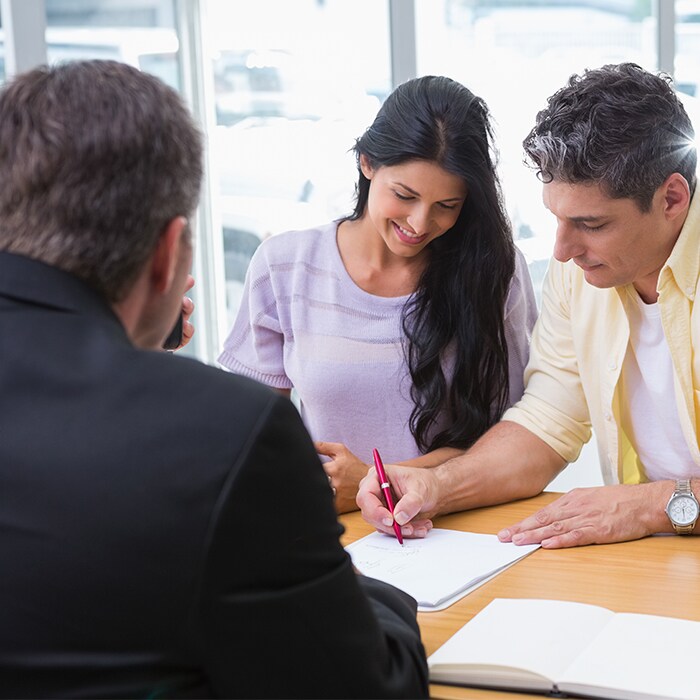 Looking to Finance or Lease an Audi in Riverside County?
Audi Temecula Can Help You Decide the Financial Course That's Right for You
If you've ever considered commanding the highways and byways of Riverside County from the cockpit of an Audi cabriolet, convertible, coupe, sedan, or sportback, hitting the off-road in an Audi SUV, or taking that long-planned road trip with a few of your favorites in an Audi wagon, then you've probably asked yourself a question or two. One such as "should I purchase an A Series, RS, or S Series with an auto loan," or "should I lease that Q Series, R8, TT, or TTS monthly?"
These are questions that can easily extend beyond drivers from Riverside County. But no matter how you look at it, the choice is yours: whether an auto loan or monthly lease payments are your decision, it's on your terms. Our Temecula, CA Audi dealership knows everyone's needs differ, and we likewise know you'd rather spend your time piloting that new ride than behind a desk jockeying for rank on loan or lease paperwork. That's why we're pleased to offer some advice to make your choice a snap while you discover the expansive inventory of new and pre-owned Audi and off-brand vehicles we make available here at 40955 Temecula Center Drive.
An Audi Lease Can Be Advantageous in the Short Term
Are you considering a month-to-month, few-year agreement on a new Audi, with an eye to switching to another vehicle when your needs and preferences change? You'll find that your lease down and monthly payments are less than those of an auto loan, and since you turn in your Audi to us here at our Audi Temecula showroom when your lease is up, it's easy to step into the driver's seat of a new model. So consider: is your immediate budget taking top priority? Are you opting for the moment not to own your vehicle? Do you think you can handle the occasional repair cost and stay within the lease's mileage limits? If you can affirm these, then taking on a lease may be your ideal choice.
However, Financing Can Be Beneficial in the Long Run
Sometimes, one might just like to buy an Audi outright by taking out a car loan, the benefit being that once all monthly payments are made at total loan cost, one's vehicle's is one's own. Audi Temecula offers auto loans on terms both budget-amenable and flexible, and often, though monthly payments can top those of a lease, term extension is possible, meaning appreciably lower payments over a longer period. Plus, unlike a lease, a car loan-financed agreement lets you travel all over Southwest Riverside County and beyond without mileage restrictions, and you can make personalize vehicle mods. So, if you can lay out a higher initial down payment, around 10 to 15 percent of your car or SUV's total cost, and you find its projected monthly payments feasible, you might be a candidate for an auto loan.
We at Audi Temecula Are on Hand to Help You Get Behind the Wheel of the Audi of Your Dreams
Further information about car loans in Temecula, CA as well as leasing an Audi vehicle in Southwest Riverside County abounds, so don't hesitate to give our friendly sales professionals a call at (888) 356-3127 for details. Plus, you can stop by and visit us here at our 40955 Temecula Center Drive dealership for some face time on any and all Audi-related needs. We look forward to helping define your Audi shopping experience!